See on Scoop.it – Surfing Big Data!!!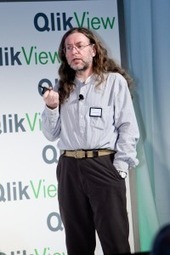 We are now entering an area in which data has become so fundamental to the vitality of enterprises, that more people are becoming empowered to explore data themselves, and take action. These are the "data enthusiasts" we have referred to before.
It used to be that the job of providing valuable insight on the data collected by an organization involved a trip to the top of a mountain, a journey that could take on Biblical proportions. A request to retrieve data from a vaunted and singular "priesthood" had to be constructed in a certain way in order to get an intelligible answer, and that answer would come only after a considerable wait.
See on www.forbes.com