See on Scoop.it – Surfing Big Data!!!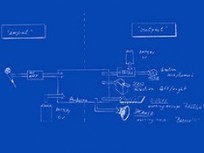 At the end of January, Google announced they were implementing a change to their algorithm that looks at layout of a webpage and the amount of content you see……
***** It isn't as hard to "think like Google" as you imagine. Google makes money from speed and accuracy (sometimes called relevance), so anything that hampers either is the enemy. I've done a lot of research on web layout and 10% of your links almost always contribute 90% of your website's clicks. google is saying "Clean this up please as your design is costing us money."
This latest move (Penguin 1.1 was released on Friday) toward "continuous integration", when Google updates will come every minute of every day, says look to your design and think like we think. Yet another indication site heuristics are the new black in this brave new SEO world Google is creating.
Post Panda and Penguin Bounce Rates, Time On Site, Pages Viewed, Repeat Visitors are the "new black", these common Key Performance Indicators (KPIs) have never been more important. Keep in mind moving all content above the fold means one thing to viewers and another to Google's spider. If the spider must plow through miles of javascript in the <head></head> portion of your code you've won the battle and lost the war. Here's hoping you win your SEO battles and wars :). Best way to do that is THINK LIKE GOOGLE.
Marty
See on jasegroup.com